ALS Awareness Month – Canada
Canada has established April as ALS Awareness month.
My bird bath is a going concern. Blue Jays, Robins, Crows and Starlings are among the birds who drop in to bathe. I replace the water every morning and have noticed how dirty it is. The cat still doesn't know what to make of it all and jumps off the window sill when a bird is in the bath. I expect the bath is quite busy early in the morning when it is quiet with no people or cars around.
It has been wonderful to watch the Cornell Ornithology webcams. The first hatched was a Great Horned Owl while the last to arrive to nest was an Osprey in Montana. The websites also provide updates on egg-turning, nest upgrading, incubating responsibilities and much more. It has been fascinating.
Riddle: What has 13 hearts but no other organs.
From the Spring issue of the newsletter how many words did you find in "quackerry"? I only found 29. It took me much longer than the suggested 30 minutes to find that many.
My morning ritual with Sweetie pie may be having some positive results mind you it has taken several years. While the kettle is heating up, she allows me to gently scratch all over her body while she stands there. After a period of time, she allows me to pick her up and hold her against my shoulder. This lasts about 5 strokes and then she struggles to be released. Our quiet time only happens in the morning.
It is so wonderful to be back playing Euchre and Scrabble at Syme Centre. We continue to mask up but that is a small price to pay for the enjoyment of socializing with our friends. Although I haven't gotten into Julie's hybrid class yet, I hope too soon. Masks are optional for in-person exercise classes. Hopefully we will be able to continue on with no more interruptions. Today I got the last non handicapped parking spot and I was 15 minutes early for Euchre. Other in-person classes today were painting and Pilates. Everyone is anxiously awaiting the return of lunches when we really can socialize.
Answer to the riddle: What has 13 hearts but no other organs?…….a deck of cards.
The 2021 AGM of George S. Syme Seniors' Centre (more commonly known as Syme55+) is being held on April 29th at 10AM. At this time new board members will be elected and other business will be conducted. The meeting will be held via Zoom. It is not too late to register, if you haven't already, simply phone the Centre 416-766-0388 to obtain the necessary computer or phone codes. At the first board meeting in May the board directors will elect a new President and a new Treasurer who will sit for 2 years.
This is my last letter to members as President although I will continue as Newsletter editor. The letters have been an attempt to remind us of the connections that we have to Syme and to each other and to provide something a little different from and a lot lighter than the daily news.
The weather is finally warming up. I have some good books, the Blue Jays are playing, my chair is outside on the verandah and my radio is charged. Although I haven't worn them outside yet, my shorts are beckoning. With no plans to travel this summer, I am ready to enjoy the time at home.
Our food bank is still functioning so if you wish to participate or make a charitable donation, please call Syme and leave a message. Also, if you just want to chat or need other support call the office at 416-766-0388. A member of staff will return your phone call.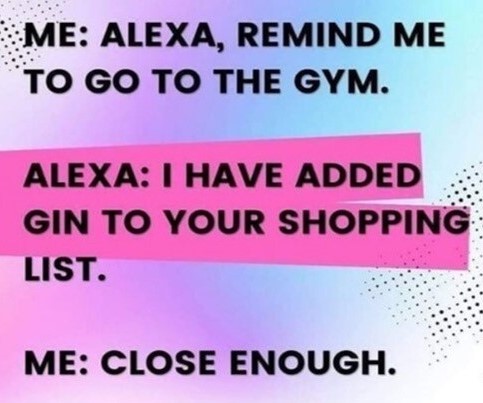 See you via Zoom at the AGM.
Donna Tettmar
Board President,
Syme55+ Centre